Denver WordPress Design Agency: Custom WordPress Development: Consulting - Support - Maintenance
Do you need a WordPress Web Site Design Company or Denver WordPress Developer, Support or Maintenance?
Affordable Custom WordPress Development and Web Design
Are You Ready to Upgrade to New WordPress WordPress Website Design?
Freelance WordPress Developers
High-Quality WordPress Development Experience: Custom WordPress – Small or Large Projects
Colorado business owners can establish a dominant online presence using the efficient and effective WordPress content management system and open source CMS web design platform for your Littleton, Colorado or Custom WordPress Development or WP Design Project.
As a custom WordPress Design Company and full service digital agency we provide custom WordPress developer services, WP Template integration, or WP plugin development and installation. Get started with experts with 16 years of digital marketing and WordPress development expertise.
➢ WordPress Development Prices start at $850 for a complete website depending on complexity, # of pages etc.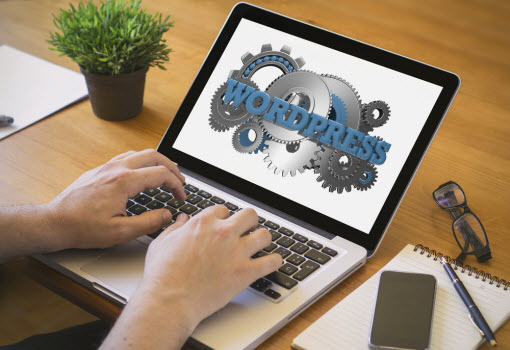 Do you need an Affordable WordPress Developer or Custom WordPress Designer?
➢ Our WordPress Web Design Packages Start at: $850 for a 5-page WordPress Website: Includes Search Engine Optimization Consultation, Follow-up Coaching, Mentoring, Google Services Integration. Larger more complex web design projects deserve more time for the best recommendations. The experienced team of Custom WordPress Web Designers and developers at our Denver WordPress design agency are highly-skilled and easy to work with.
➢ Additional Professional Services Include: WordPress Technical Support and customer support, plugins support, WooCommerce support, extensions, WP themes or templates support and maintenance packages, theme development, HTML, PHP, CSS, JavaScript, MySQL, Ajax software, widgets and menus, shared and dedicated Managed WordPress Hosting, Admin Panel Security, WP core functions, WordPress codex and APIs, user management, debugging, using Gutenberg block editor, W3Schools, shortcode installation, database optimization, fix 404 errors, passwords, custom content taxonomies, site backups, media management, plugin updates, W3C standards compliance, easy upgrades and installation, spam comments, CSS (Cascading Style Sheets), and forms quality control.
All WordPress design agency clients receive Affordable Denver WordPress Developer Services which include SEO specialist services that businesses need for earning valuable Google search engine traffic. We integrate search engine optimization features into Freelance WordPress Designer projects for Denver WordPress website design agency clientele and all customers!
Features, Modules & Plugins in Denver WordPress Web Designer Packages
WordPress Development Agency Features and Benefits
Affordable WP Templates or Custom Unique Designs
WordPress Maintenance & Support
Affordable Custom WordPress Development Including E-Commerce
Advanced WordPress Hosting Platform
Center Navigation or Vertical Navigation
Custom WP Plug-in Development
Standard or Custom Color Schemes
Sales Pages With Pricing Table Layouts
Flexible Number of Columns or Rows
Business Logo and Favicon Image Integration
All Sites Include Affordable WordPress Web Design Features Easy to Use
Clean/Fast Underlying HTML Code Minimizes Errors & Improves Website Page-load Speed. Server Management.
Website Malware, Website Security and Firewall Protection
Customer Testimonial Feature Included
Woocommerce Plugins Integration
Payment Gateways: Stripe, Square, Paypal, Authorize.net
Ecommerce Solutions Packages for Magento, Shopify, Squarespace
Elegant Icon Images to Choose From
SaaS Application Development
Website Maintenance & Platform Migration Services
Multiple Image Display formats: Gallery Display, Portfolios, or Full-size Image Galleries
Parallax Backgrounds for Content Modules
Yoast plugin for Title Tags and Metatags; Shortcodes
Pre-defined Splash pages and Customized Landing Pages With Email Opt In Forms
Ability to Easily Change Template Typography and Font Combination Types
Website migrations and Secure https:// web hosting infrastructure
Database backups, File backups
JavaScript, AJAX, HTML5, jQuery, CSS 3
Dedicated WordPress Programmer
Right Widebar or Left Sidebar Features
Customizeable Website Footer
Multiple Blog Configurations, Layouts, and Blog Setup Options
Social Media Integration and Widget Modules
Ease of Integration with Shopping Carts: Paypal, WooCommerce
Fast WordPress Optimized Web Hosting with 24/7 USA Live Support
Easy, Simple Editing by site owners
Call To Action Module Available
Multiple Page Styles Included
Custom 3rd Party API Integrations
On Demand Development
WordPress Security and Performance Consulting & Features
Cutting-edge Frontend Development
Divi Builder & Gutenberg Page Builders Editors
Front and Back-office Integration
Gravity Forms Customization
Website Edits and Content Adjustments
Website Design Denver Colorado – Affordable WordPress Web Design
Search engines love the WordPress content management system as long as site owners keep their web page content updated and current. Our professional WordPress consultant advice can help Colorado business owners avoid generation of thin content pages, blog posts, and duplicate content like when blog tags and category taxonomies are enabled when WordPress sites are configured wrong or set-up incorrectly.
Built-in capability for drag and drop web designing as is included in the Divi content management system by Elegantthemes.com.
Powerful WordPress Plugins: auto save, blog roll, categories, tags, plugins, tag clouds, open source software, permalinks configuration, automatic pinging, and RSS features, many internet marketing features that provide valuable software applications avoiding expensive custom programming
Manage your website and login via any computer using any web browser with guidance from dedicated project managers.
There is no FTP software programs required to connect to your website and make live content edits to your web pages or to add new pages or posts. In addition you don't need to know custom html coding unless you require sophisticated web design features such as changing the CSS files for fonts etc.
Website administrators can control levels of access for different people that log in, such as for blog posting or for full administrative privileges. Controlling levels of access is important for security reasons.
Numerous WP theme customization templates and skins are available for less than $100
Google likes the WordPress CMS platform. Using the WordPress platform for website development has proven to be a smart choice as evidenced by many top ranking websites that use fully customizeable WordPress themes such as Divi.
Avoid having to start all over again – do it right once and for all using the most popular content management system available today!
Simplicity of adding multiple users and assigning multiple layers of login credentials privileges
Features amazing scalability from simple hobby websites to robust corporate enterprise platforms.
Most affordable content management system – it's free. Low cost of web design and development due to popularity and web developer availability.
Experienced WordPress developers talent and WordPress freelancers are available at affordable hourly rates on customer-friendly payment terms.
Has great eCommerce features for added function ability such as the Woocommerce plugin.
Mobile friendly website designs display consistently on desktops, tablets, or smart phones
Relatively easy to install core software and manage periodic theme updates
Has features to easily integrating major social media sites for distributed publishing and sharing of blog posts and new content.
One of the best examples of content management systems besides Drupal and Joomla and Concrete 5
Other WordPress Development companies to examine include Codeable.io, Jobs.Wordpress.net, Clickwp.com, Toptal.com, Stackoverflow.com, WPbuffs.com, WPhired.com, WP-tonic.com, Freelancer.com, Upwork.com,WPGurus.net, WPShout but we recommend supporting a local WP web developer team so you know exactly who you're working with.
Professional WordPress Website Design Services
Having a great looking site aesthetically and excellent visual presentation is only a part of the equation to compete successfully online. Professional WordPress design helps generate more business leads from all sources, and is more powerful when coupled with authoritative incoming links pointing to your linkable content (eg. Cornerstone Content) coupled with social media marketing that we help Colorado clients create.
Our WordPress SEO expert services are designed to help business owners publish compelling website content that attracts customers and delivers a positive user experience using a state-of-the-art WordPress content management system.
➢ Request a consultation to learn How To Make A Responsive Website that performs in search engines using our team's professional web design experts!
Denver Freelance WordPress Developer Serving the Colorado Front Range Area
One of the ways Colorado business owners get ahead of the online competition is by working with our experienced freelance WordPress developers and web designers locally in the Denver, CO instead of working with offshore or out-of-state web developers which can create added risk, anxiety, language or communication problems, and potential vulnerability. Working with a local independent or Colorado freelancer costs less in the long term versus working with larger digital marketing agencies that build in higher overhead costs.
Our Colorado web design experts consult and communicate with clients in all stages throughout the website development process such as for visual imagery, home page layout design, for creation of the information architecture plan, for organizing website content into logical content silos, and for ideas to continually improve user experiences.
➢ We offer Affordable Denver WordPress Design Packages and Web Development expert-level talent for custom HTML coding and CSS modifications.